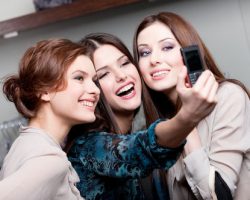 While holiday get-togethers will likely be smaller than usual this year, many of us will still visit with our family and friends – and you'll want to make sure your smile looks its best. Schedule cosmetic dental treatments with us now so your smile will really shine during the holidays!
You may be surprised to find that you can receive some cosmetic treatments in just one trip to our office. Others require no more than a few weeks for an improved smile. Call us today at 970-507-8391 to schedule a consultation with Dr. Hening. He'll examine you and:
Discuss your smile goals and challenges
Answer your questions
Review all of your options so you can decide which one(s) are right for you
You can even start the process with a virtual smile assessment. Simply send us a few selfies and let us know what bothers you about your smile. Dr. Hening will respond via email with some suggestions for you. This assessment doesn't cost a thing!
In the meantime we've provided an overview of some of our cosmetic dental treatments below to give you an idea of the improvements you can make.
Cover Up Your Flaws With Veneers or Bonding
For covering flaws like chips, stains, misshapen teeth and worn-down teeth, you can choose either dental veneers or a bonding treatment. Some factors for comparison are:
Cost – Bonding costs less than veneers.
Capability – While the two treatments can conceal some of the same imperfections, veneers work better for certain issues.
Longevity – Bonding may last up to five years, while veneers often look great for more than 10 years.
Length of Treatment – It's usually possible to receive bonding in a single treatment, while veneers typically require two appointments.
Effect on Teeth – With veneers, Dr. Hening often must remove a small bit of enamel fro teeth. No enamel is removed for bonding.
Appearance – Both treatments will give you a beautiful, natural-looking smile. Veneers better resist staining and other signs of wear.
Whiten Your Teeth in One Treatment, or Over a Few Weeks
If you've got a party or other event coming up soon, an in-office whitening treatment is the fastest way to brighten your smile. It takes only about a hour. If time is less of a factor, you may prefer to choose home whitening. We'll make custom whitening trays for you using impressions of your teeth. You'll use them at home with professional-strength gel. Either way, you'll enjoy better results than you can achieve with over-the-counter products.
Change Your Smile in Just One Visit
Two other cosmetic dental treatments you can often complete in just one visit to our Durango, CO office for an instant smile improvement are:
Teeth Contouring – Dr. Hening can "buff" out chips, uneven edges, and similar small flaws with this procedure.
Gum Reshaping – Removing a tiny bit of gum tissue can straighten out an uneven gumline or give you a more aesthetically pleasing balance between teeth and gums.
Even Orthodontics Won't Take Long at Our Office
Orthodontic treatment often takes a year or longer. However, we offer two types of orthodontics that can provide beautiful results in just a few months:
Six Month Smiles Braces – These braces are far less noticeable than conventional braces, thanks to their clear brackets and tooth-colored wires. They work in only a few months' time because they focus only on the teeth that show when you smile.
Six Month Smiles Aligners – Clear plastic aligners are even less noticeable. Plus, you can remove aligners for meals and oral hygiene.
The best way to find out more about our cosmetic dental treatments is with a consultation at our office. To schedule one, call 970-507-8391.