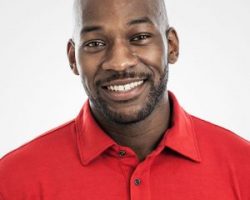 For nearly three decades, Dr. Hening has provided comprehensive dental solutions to patients like you. That includes tooth replacement options. With extensive training from the International Congress of Oral Implantologists and other organizations, Dr. Hening now offers dental implant placement in Durango.
You can feel confident about getting implants here with:
One dentist performing your implant placement and restoration, saving you time and money by getting everything done in one place
Patient-friendly technology for comfortable, precise treatment
A private care room to help you feel at ease and comfortable asking questions
A passionate team with decades of experience in tooth replacement
Same-day dental crowns that can be attached to implants
Effective numbing to block discomfort during your procedure
Payment options, including discounts for paying with cash or check
With implants, you'll be amazed at how well you can eat again, speak again, and talk again freely without embarrassment. Your mental health and physical health can improve with a full, healthy, and beautiful smile.
To find out how soon you can experience these benefits, schedule a visit at Junction Creek Family Dentistry. Call 970-507-8391 today for your consultation to discuss dental implant placement in Durango. You can also request a visit with our online form.