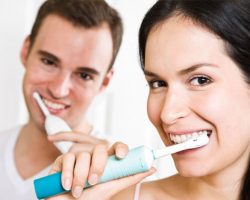 Welcome to our new Durango, CO dental blog, your trusted online source for all the latest news and tips for better oral health and a fantastic smile! Find out more about us below, then call 970-507-8391 if you have any questions.
Find A Variety Of Quality Dentistry Services
You deserve an experienced dentist who can perform a variety of high-quality treatments to meet your unique oral health needs throughout your lifetime. That's why you should trust our comprehensive dental care at Junction Creek Family Dentistry.
Dr. John Hening has over 25 years of practical experience and extensive training, so you can always count on exceptional dental treatment at the hands of a true expert. Along with the high standard of excellence Dr. Hening and our skilled team hold for our Durango practice, you can also expect our full support in helping you build a healthy smile you can feel proud of throughout your life.
Take advantage of the full range of dentistry services we offer, including:
Feel nervous about visiting the dentist? You won't have to anymore when you choose us. We can provide an oral medication prior to your appointment that will help you feel calm, relaxed, and comfortable. With it, you can get the dental treatment you need to keep your oral health on the right track.
Straighten Your Teeth With Short-Term Orthodontics
Not everyone who has crooked teeth needs, or wants, to wear metal braces. We offer short-term orthodontics that straighten teeth quickly and allow you to maintain your lifestyle and appearance while you get results!
Six Month Smiles is a modern system that focuses only on the teeth that show when you smile. That's why these ceramic brackets and tooth-colored wires work in significantly less time than you would spend wearing conventional braces.
You can choose another orthodontic innovation that's even less noticeable! We also offer invisible aligners, which are clear, customized trays that fit over your teeth. They gently move them into the right position until you have the straight, beautiful smile you've always wanted.
By having properly aligned teeth, you're setting yourself up for easier oral hygiene, more cosmetic dentistry options in the future, and a healthier smile overall.
We hope you enjoyed reading our new Durango dental blog. Call us today at 970-507-8391 or contact us online to request an appointment at Junction Creek Family Dentistry. We look forward to meeting you!