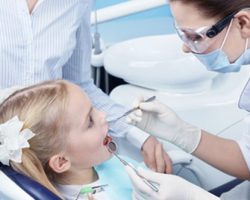 No matter how this fall's school year pans out for your kids, don't forget their back-to-school dental cleanings in Durango! We provide regular checkups for the whole family, so make sure you get in soon too if you've been putting off your biannual cleaning and exam. For patients who have sensitive gums, we can apply a topical anesthetic for comfort.
Regular exams are a great opportunity to ensure you keep your overall dental costs low. We'll search for signs of cavities and other problems. If we find any, we'll recommend the most conservative treatment possible. Most insurance plans cover these visits in full. It's also a good time to see if your older kids are ready for orthodontics. They can even get a head start with our virtual consultation!
To request an appointment, fill out our online form or call Junction Creek Family Dentistry at 970-507-8391 today. In the meantime, you'll appreciate this vintage ADA video on having a great smile at school!